A currency based on love & kindness instead of greed and exploitation
TRACK YOUR FREE PASS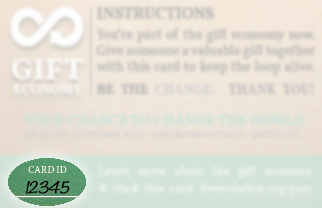 ENTER YOUR FREE PASS ID

With registering your Free Pass you can get notified where it will go in the future when someone received your free pass.
ORDER FREE PASS
Here you can make a difference! Not only to your own life, but potentially to the lives of millions of other people. Each free pass generates a new ripple of change towards freedom.
By using this form you consent to getting contacted by us. This form collects your data only for contacting and addressing of your person regarding your enquiry. We don't hand out your data to others.
---